The

Most Trusted

Plumbing & Drain Cleaning Professionals in Your Area
We have years of experience with plumbing issues and unclogging drains of all types. Our company is the best choice when you need fast and trustworthy emergency plumbing services in Fayetteville North Carolina. We are available to assist you 24/7 and our skilled technicians are qualified to perform all types of plumbing in your home, apartment, or business.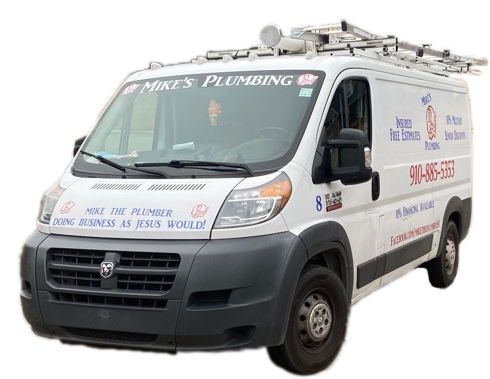 If you're searching for a reliable sewer and drain cleaning company, then look no further. We have years of experience clearing clogged drains using power snakes and high pressure water jetting. Using state-of-the-art equipment, including sewer line cameras, we are able to quickly identify the cause of clogged drains and effectively clear them. We also provide a wide variety of plumbing services including septic repairs, water heater repairs, leaking pipes and more.
We believe the greatest compliment we can receive is a review from our customers.

To View More Google Reviews or to Leave us Us A Review of Your Own, Click The Button Below
"Mike was prompt in showing up (in fact he was able to show up about 30 minutes early).

He sent updates concerning the appointment we had and I was able to confirm the appointment with ease.

When he showed up he and his assistant were courteous and professional and made me feel very comfortable in the knowledge that he knew what to do.

When he found the problem he showed it to me so I could decide what I wanted to do to rectify the situation.

I would HIGHLY recommend Mike's Plumbing to anyone who has a plumbing issue!"
-
David Mcconley
"Mike and Kyle did amazing work and I would highly recommend their services. They were very respectful and professional. I called Mike after another local plumbing company "fixed" some mysterious leaks in our ceiling. It took Mike less than 10 minutes to investigate and determine that the other company had not fixed our leaks or even found the appropriate source of the leaking! In less than two hours we had our problem solved. Very thankful I called Mike's plumbing rather then going back to the other company."
-
Jenna Schroeder
"Mike showed up early for our appointment. I greatly appreciate promptness he unstopped my garbage disposal and cleaned out the pipes was very fair with pricing and very courteous. I will definitely recommend and use Mike's Plumbing again. Good honest help is hard to find in today's time. Thank you Mike"
-
Debbie Stevens